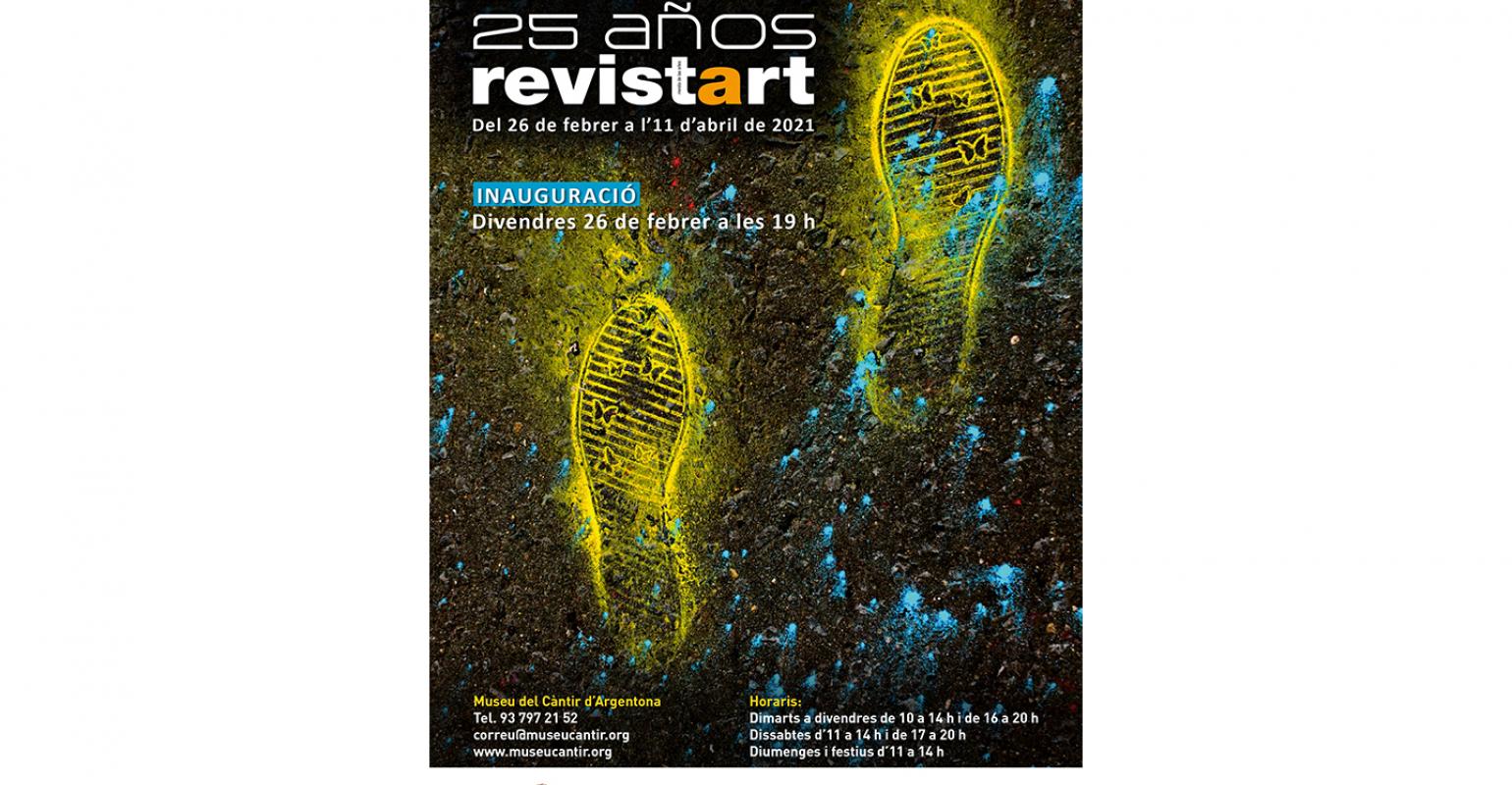 The arts magazine Revistart celebrates 25 years and exhibits, at the Museu del Càntir, works by renowned artists that have been on the cover of its magazines over the years, such as Will Faber, Tharrats, Cuixart, Guinovart, Grau- Garriga and August Puig, along with other guest artists
When more than twenty-five years ago the lively freshness of the avant-garde air renewed growing topics throughout our geographies, a few dreamers, such as Benjamín Carracedo, for example, were in charge of materializing the dream of exhibiting the works of emerging artists, many of them unknown for the general public, while simultaneously creating another kind of art, through word and image, founding and expanding an exemplary publication called Revistart, which virtual worlds of intricate networks have not been able to defeat, nor the cracked earth of indifference, not even this unfortunate and complicated time of pandemics. Taking on a challenge of such characteristics was not easy at all, based on tenacity and love of an irreducible dream, it was possible to materialize a proposal where there were never borders, no colors or prejudices, only quality was taken into account.
If something represents the contemporary freedom of an Art without borders, it is undoubtedly this veteran publication that Benjamín Carracedo devised, with the invaluable help of Pilar Andreu, a long-lived publication of which we should be very proud. The careful and unmistakable quality of it, whether in texts and images framed by a worthy format, guarantees an excellence that will allow future generations to go first-hand through the ins and outs of current trends, and incidentally review an entire era, without neglecting the imperishableness of the works exhibited by the great museums and galleries of our time: of all times. A magazine with an undeniable critical category that, in addition to reaching the warp of gestation through those master lines, as an expression of the soul, where classical forms fluctuate along with innovative backgrounds, it crosses the multiple aspects of human culture in the essential root that art always discovers, reinvents and reunifies as starting from scratch. All the transcendence of theoretical and substantial consciousness that creation achieves is implicit in the interpretations of each page of Revistart where variety is unified under the same concept that we call Art, respecting the mystery of creative scope and promoting it under all its formulas and tendencies. .
Revistart represents the well done, the transparent and rigorous as well as capturing this poetic and unique unconscious that the works have. Dreams and realities in a common project of artists and popularizers in a clean trajectory that we hope will be perpetuated for many, many more years. Efi cubero
Guest artists: Carmen Cabaneiro, José Manuel Chamorro, Paco Corell, Klaus Erichsen, José Fernández Morán, Ignacio García Ergüin, Milós Gras, Enrique Higuera, Ana Mascaró, Norman Narotzsky, Pujol Grau, Laura Roca.