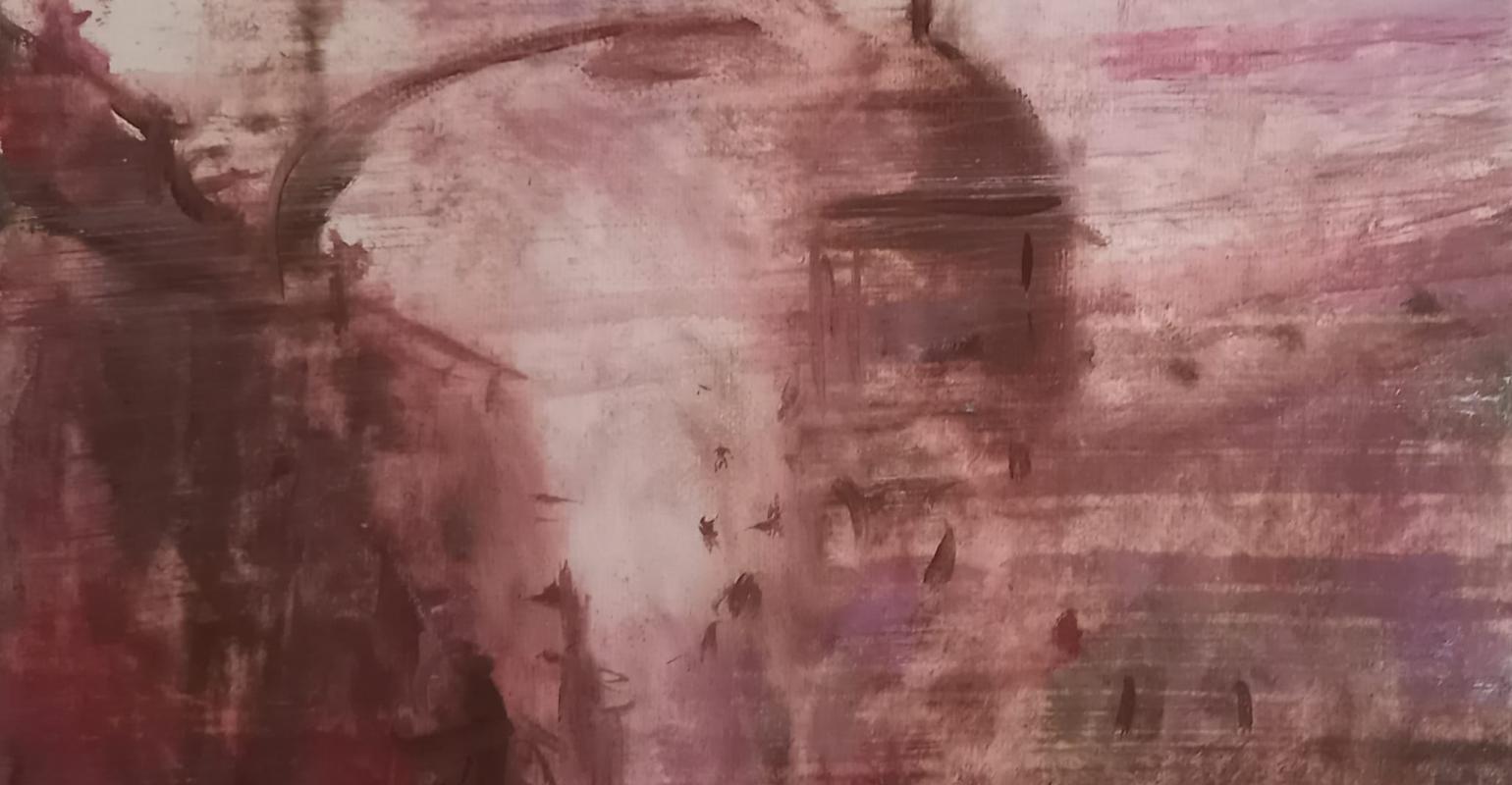 This April we have the opportunity to see in the temporary exhibition room of the Museu del Càntir de Argentona a good collection of paintings by the Barcelona artist Rogeli Vilaplana
Rogeli Vilaplana was born in Barcelona in 1961.
He has always had a great interest in the history of art in general and especially in the great Flemish painters of the 17th century, Vermeer, Frans Hals, Rembrandt, the English romantics of the 19th century like Constable and Turner, the post-war American Expressionists like, Williem de Kooning, Frans Kline, and the so-called interwar London School, such as Bacon, Auerbach, Andrews, and Freud. "
He is a disciple of the Ràfols Casamada school and the entire environment of the Eina school in Barcelona.
In his work the urban landscape and architecture occupy great interest, with special attention to the recognized architectural elements, which transfer him to a universe of personal memories.
Light, space and especially the atmosphere that a painting gives off are some of the elements to which it gives more importance.
"When looking at a painting I take space and light into account. I am interested in the atmosphere that a painting transmits, without going too far into the anecdote, that is why many times I consider making abstraction although I really like figurative painting. I think this comes by itself, without forcing. It would not be honest of me to do it any other way. " Rogeli Vilaplana
The exhibition can be visited until May 16, 2021
Schedule:
Tuesday to Friday from 10 a.m. to 2 p.m. and from 4 p.m. to 8 p.m.
Saturdays from 11 a.m. to 2 p.m. and from 5 p.m. to 8 p.m.
Sundays and holidays from 11 a.m. to 2 p.m.