Pascual Mercé, Juan Ortí, Manuel Artero, Mateo Gamón, J. Pérez Camps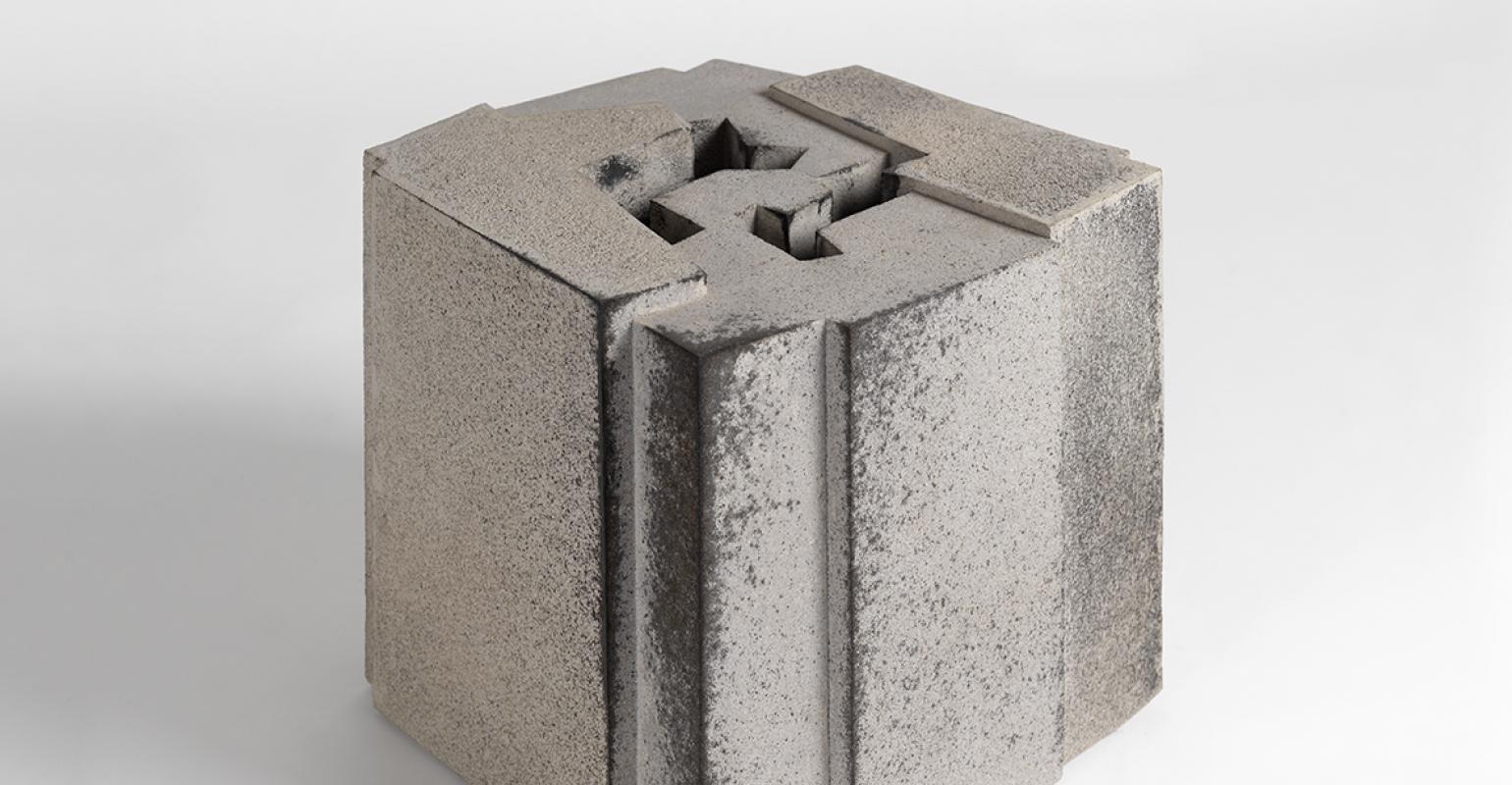 The ceramic work of Enric Mestre (Alboraia, Valencia, 1936) selected for this temporary exhibition in the Museu del Càntir d'Argentona (Agentona Water Jug Museum), belongs to the quiet and constant endeavour during the last two decades of a painter and sculptor who has a long history, as well as both national and international acknowledgment in his speciality. 15 works made in ceramic material, between 1998 and 2018, representative of the artist's most creative period, six of which are displayed in public for the first time.
Most of Enric Mestre's ceramic sculptures in this exhibition belong to the series Arquitectures per a la Mirada (Architecture for contemplation), or Construccions imaginades (Imagined constructions), Works that stand out for their resounding sobriety –full of subtle textures and colour nuances-, as well as multiple formal suggestions, proposed and masterfully implemented, despite their technical complexity. Sculptures with resounding echoes of architecture, but without representing real or functional buildings; Nothing could be further from the intention of Enric Mestre when he created them. They are works with essential volumes and formal rigour, with a life of their own thanks to his invention, and close to minimalism ("less is more"), one of the defining features of his last two decades of production, but used in a highly personal manner: without totally ruling out the use of subtle textures and tones that are characteristic of ceramic technique and that contribute, in his obsessive search for plastic solutions, to the utopia of achieving a particular objective beauty.
In the 1990s, at the same time as the sculptures, with their architectural resonances or based on the relationship of rationalist structure volumes with space, Enric Mestre made a series of abstract decorative panels, where more or less distorted geometry is present, either in the form of slightly irregular freehand drawn grids that sometimes combine with other monochrome planes, or, in other cases, in compositions compartmentalised with broad deep black lines, where the most evident constructivism contrasts with the expressionist interior colour.
These constant trends that can be observed in the work of Enric Mestre, bringing together the geometrical and a singular expression of nuances that can only be achieved using ceràmic techniques, configuring a style that has been central in a sizeable part of his artistic creation. Two important works of this series are displayed in Argentona.
In this exhibition, Enric Mestre also wanted to offer a sample of his most recent –freshly fired- production, which includes murals of extreme formal sobriety in which he exploits the association and/or manipulation of one or more octahedrons and the possibilities of creating new irregular polygons with subtle nuances by means of specific crystallisations and unions, diferent in each case. A result of constant experimentation that only a tenacious, sensitive and wise ceramist is able to pursue.
Josep Pérez Camps
Membre de l'Acadèmia Internacional de la Ceràmica