Francesc Estrems i Pablo Ruiz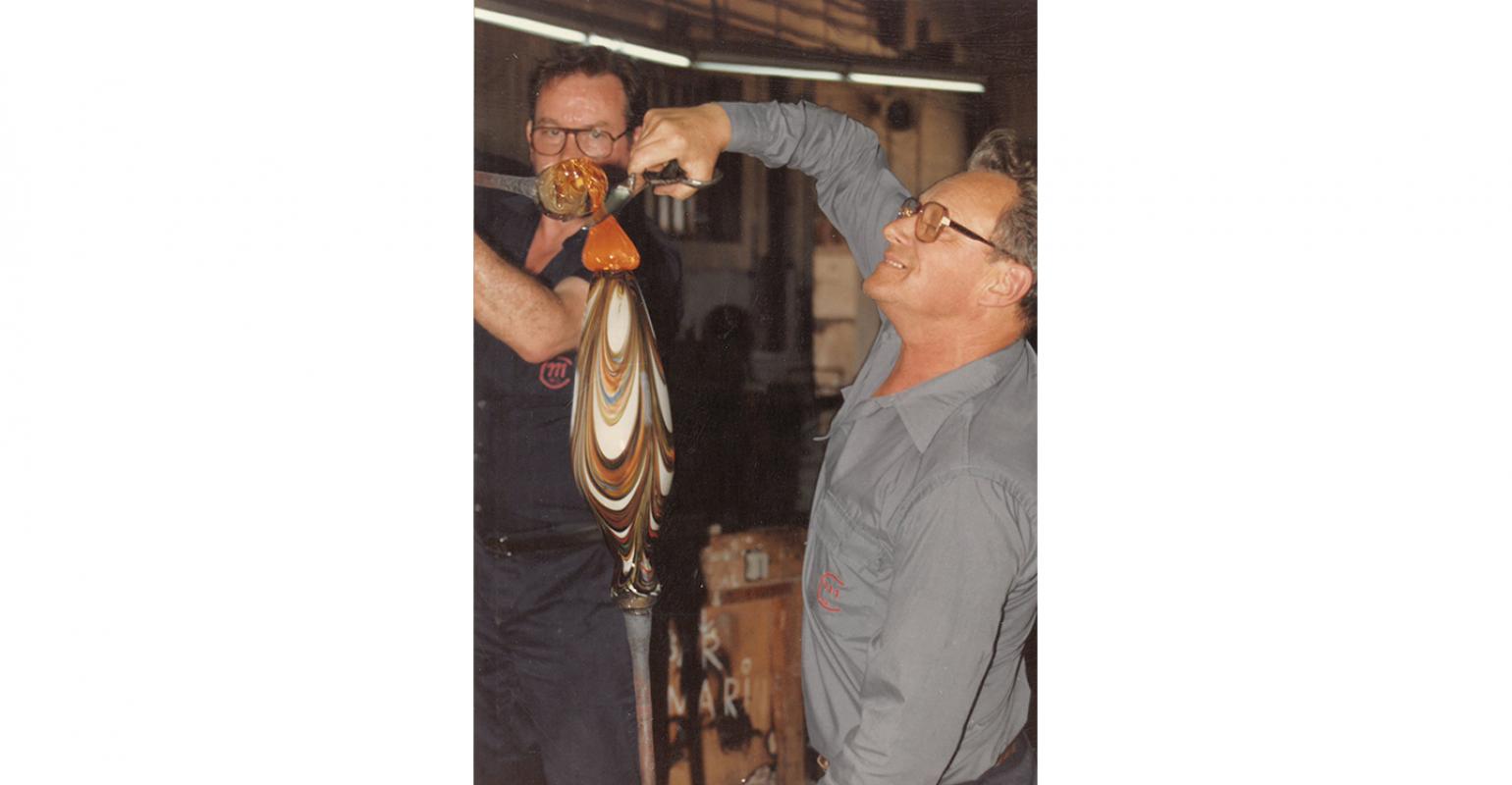 We present you a small sample of the artisan glass from the Mataró glass oven, Cristalleries Societat Cooperativa. Pieces made by professional glaziers in the glass industry who basically made light bulbs and thermometers, but who were also amateurs as artisans. From the beginning of the cooperative, by tradition and moved by their passion for glass, the holidays were going to make crafts, with traditional tools, passed from generation to generation, doing an unpaid day to give life to your creativity.
Sometimes they were commissions from the same company to give gifts to the same workers for dances, weddings, baskets and trophies of the culture or soccer group. But normally they were to be distributed among the same group of artisans who made them, without being able to sell them. Just to give them away or make exchanges.
We can say that there are infinite objects and shapes, with very characteristic colors, many in opal backgrounds and others adorned with Venetian-style rod crystals, giving highly appreciated combinations. Among the objects we can highlight the vases, the vases, paperweights, jugs, jugs and without fail, the typical fish that at this point still adorn so many homes.
From the year 1955 with the first automatic machine to make light bulbs, there are less and less glassmakers and, therefore, little by little the crafts decrease until in 2000 it disappears completely.
We hope you enjoy this exhibition as much as they did their passion!