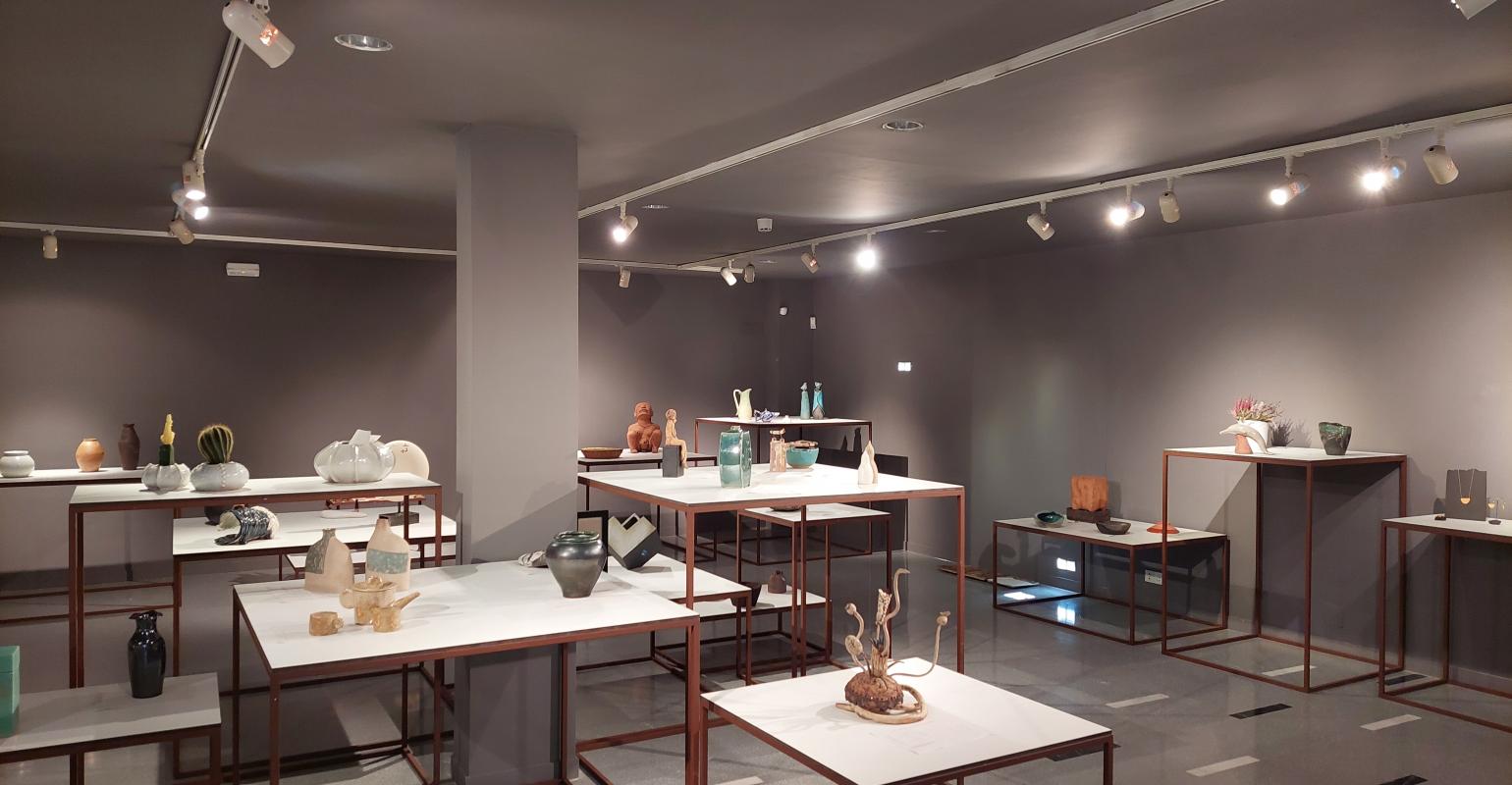 To celebrate the 30 + 2 years of the Argentona Ceramics Workshop School we present a collective exhibition with the latest works of its students
In 1990 the Museu del Càntir enabled a permanent training space for ceramics in order to provide the town of Argentona with an educational activity to complement the visits of school groups and at the same time train adults in the techniques of ceramics and earthenware.
Today, 32 years later, the Escola Taller de Ceràmica, owned by the municipality, has a team of three teachers, Joan Serra, Mia Llauder and Marc Iturri, who have brought our center to a high level of excellence. lence and receives students from all over. The training offer is really extensive: regular courses for adults, quarterly courses at Argentona Primary schools, summer courses, monographic courses and a workshop that complements the visit of school groups visiting the museum.
It was intended to commemorate the 30th anniversary of the workshop in 2020, but due to the pandemic it was not possible. That is why we are doing it in 2022, when it is "30+2" years since its creation. And the anniversary comes at the sweetest moment: when we have all 85 places in the regular courses full and with a long waiting list, an obvious demonstration of the success achieved by our model of teaching ceramics.
This exhibition, a continuation of those that have been held regularly in the workshop, shows us the recent works of our adult students, from those who have just started to those who have a long career and are recognized artists.
In the future we ask him to have an exclusive headquarters for the workshop, with facilities that are fully suited to ceramics and, if possible, close to the museum. In this way, the ceramic ecosystem of Argentona, made up of museum, fair, party and ceramics workshop, will be more and more complete and will be able to provide better service to our community.
For many years and to make many more!