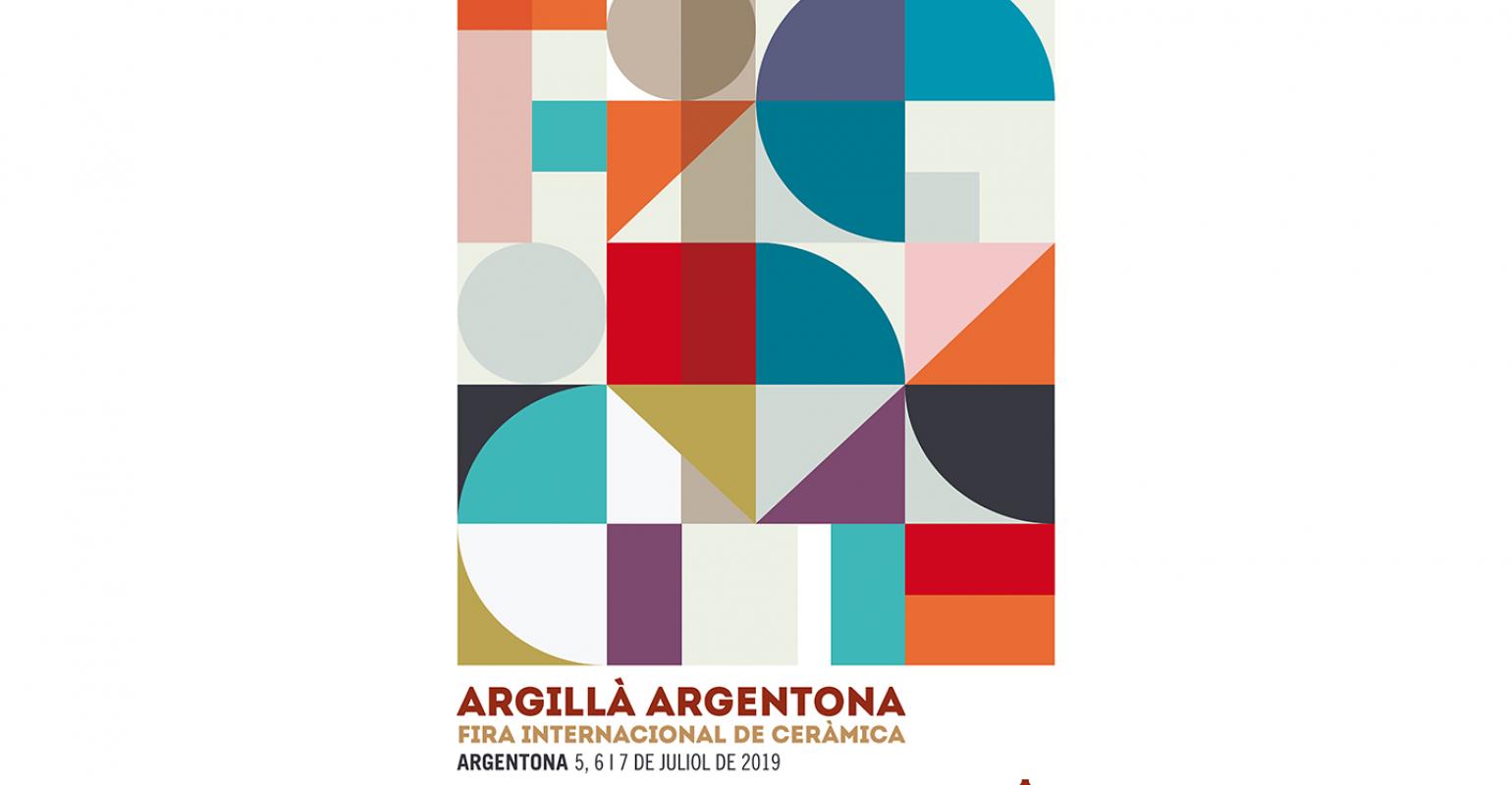 JAUME ARNAU i ANASTASI wins the 40th Poster Competition Argillà Argentona 2019. International Ceramics Fair, with GROPIUS.
A poster inspired by the Bauhaus by Walter Gropius will be the poster announcing the International Ceramics Fair - Argillà Argentona that will be held on July 5, 6 and 7, 2019
The jury that qualified this edition was formed by the graphic designer Regina Puig Feixas, the publicist Albert Querol and the graphic designer and winner of the poster of the last edition, Xavier Ragull Gabarró.
According to the winner of the contest, Jaume Arnau Anastasi, his poster is inspired by the artistic movement founded by the German architect Walter Gropius in 1919
The jury has also awarded two honorable mentions to the posters SUDARI, by Enric Servera Carreras and TURÍSTICO, by Ruben Lucas Garcia.
The selected works will be exhibited in the temporary exhibition hall of the museum from April 12 to May 5.