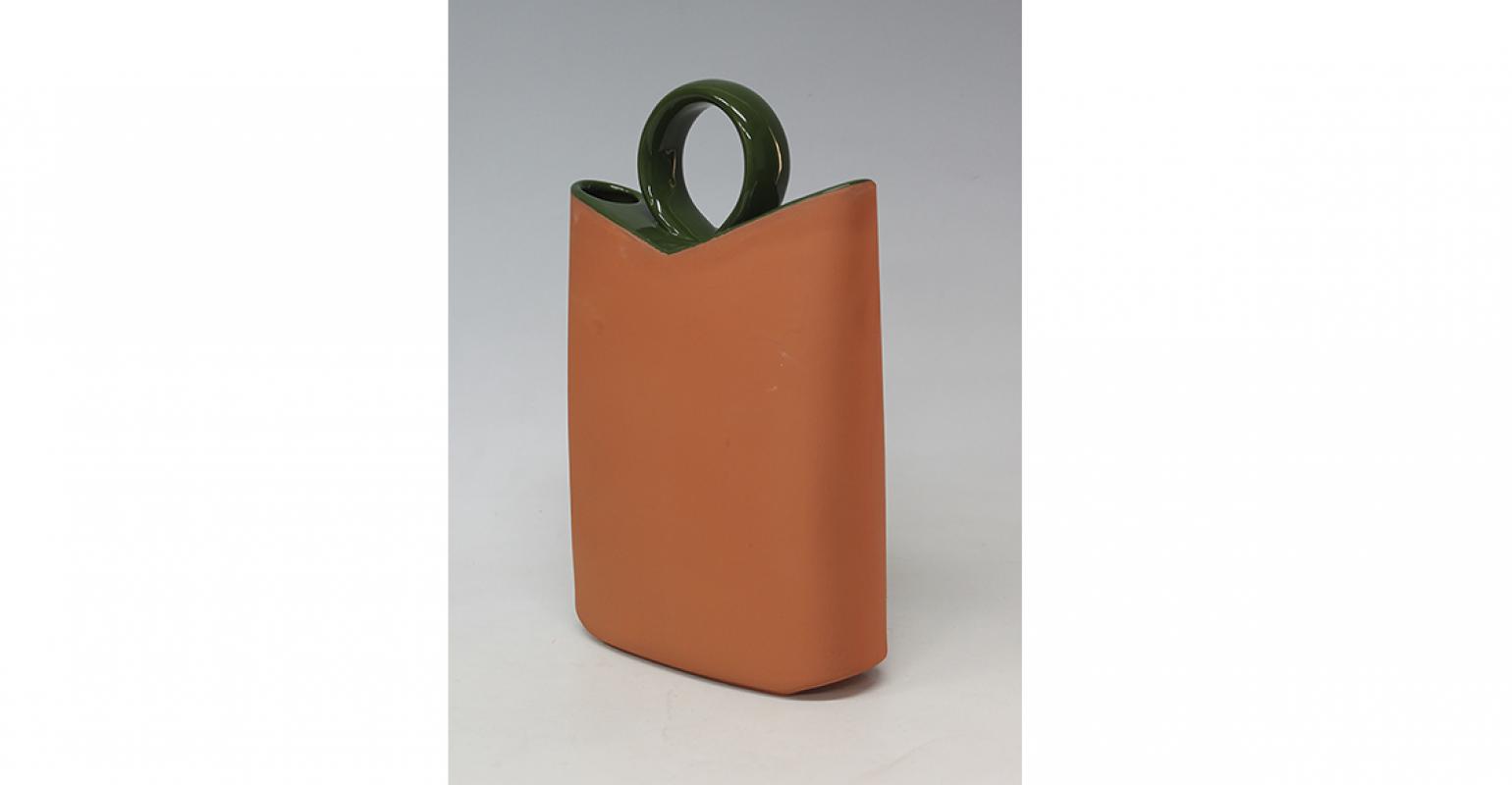 André Ricard designs the pitcher for the 70th Argentona Pitcher Festival
On the occasion of the 70th Festival of the Pitcher, the Museu del Càntir of Argentona presents the pitcher of André Ricard, one of the great masters of design in our country, internationally awarded and well known for his industrial and ceramic designs and famous for being the author of the torch of the Barcelona Olympic Games.
At 92 years old he wanted to make a work that goes to the essence of the jug, with red clay and green varnish, fully maintaining its functionality.
"To design means to equip the objects of our daily life with the most sensible and simple forms so that they optimally fulfill the function for which they are intended. With this design I wanted to go to the synthesis of the jug, integrating as much as possible all the functional elements , like the two injectors and the handle, recovering traditional elements such as the porous mud that allows the pitcher to cool the water by perspiration and the green varnish on top, finished off with a sober handle. The double bevel on the top of the pitcher recalls the neckline of a dress that, with its slim shapes and organic curves, gives the design a more feminine air " André Ricard
Blessing and sale of André Ricard's jug on August 4
Due to the exceptional conditions we are currently in and the cancellation of the Argentona Fest, we present to you the pitcher from the 70 "Festa del Càntir" in video format.
On Tuesday, August 4, the jugs blessed by Mosén Álex Marzo will be sold in the museum, since the setting, blessing and sale of the jugs in the Fuente de Santo Domingo has been canceled.
Each pitcher will be delivered with its individual personalized box.
The pitcher is limited edition
The production of the pitcher has been in charge of Gómez and Gómez Artesanos, of Caldes de Montbui and the Direction of production and coordination has been in charge of Quim Larrea.
The pitcher of the year it is limited to 3,000 copies.
André Ricard, a pioneer of industrial design
André Ricard Sala (Barcelona, ​​1929). Pioneer of industrial design in Spain, he has contributed to the social and business development of this discipline in the country. His projects have pursued the functional improvement of everyday objects: utensils, appliances or packaging, understanding design as an ethic of utility. Among his most outstanding designs are the JJ torch. OO. Barcelona 92 ​​and the cauldron of the Olympic flame of the Olympic Museum in Lausanne (Switzerland). He has been president and director of numerous institutions related to design and distinguished with numerous awards, including: National Design Award, Cross of Saint George of the Generalitat of Catalonia, Olympic Order of the International Olympic Committee and Chevalier des Arts et des Lettres for France, among others.