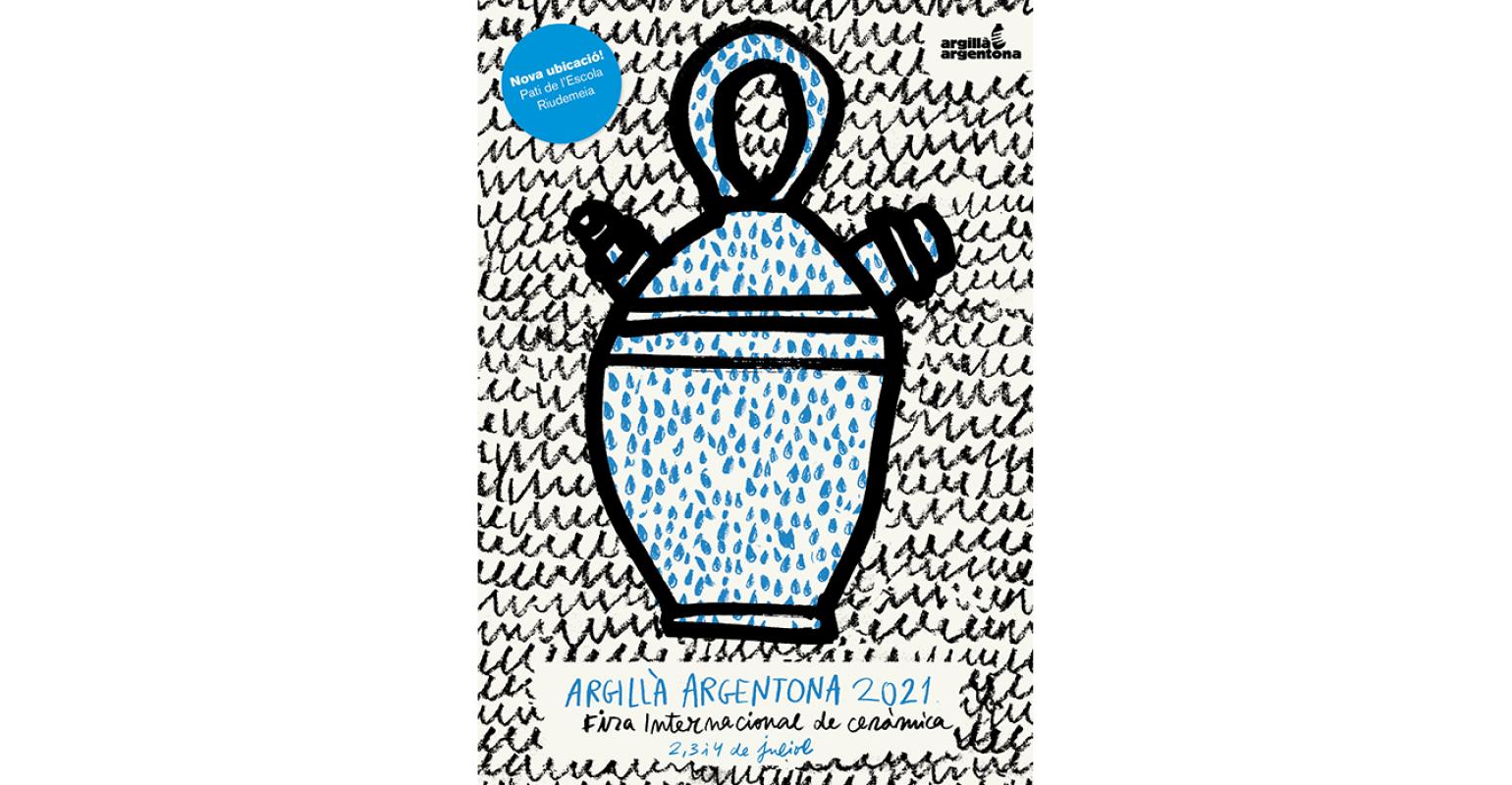 CINTA FOSCH was the winner of the 41st Argillà Argentona 2020 Poster Contest. International Ceramic Fair, with its ENDOTERMIA poster, but due to the COVID-19 pandemic situation last year the Argillà Argentona Fair was not held in person and the poster will be the poster and the graphic image of the Argillà Argentona 2021 Ceramic Fair
According to the winner of the contest, CINTA FOSCH, her poster is inspired by traditional ceramics. The design of the poster is based on decorations that respond to two different states of water, which inside the jug is the one produced by the physical process of endothermy.
Cinta, a 34-year-old young woman from Barcelona is professionally dedicated to Illustration and has studied Art History at the UB, Illustration at the Tarragona School of Art and Graphic Design at the Massana School in Barcelona.