Saturdays and Sundays throughout the year. Previous reservation // DURING COVID-19 ACTIVITY IS SUSPENDED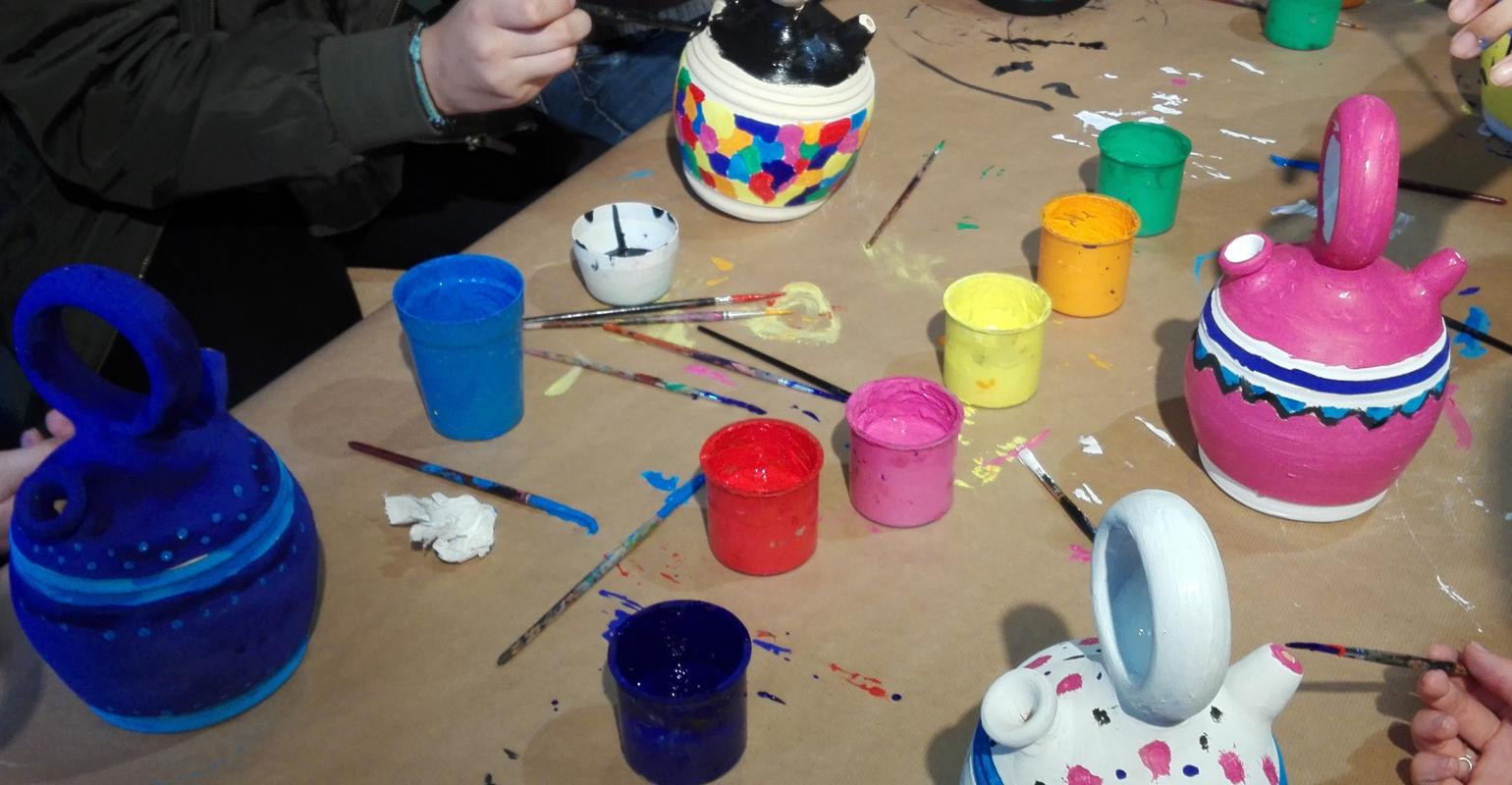 ARTISTIC BIRTHDAYS. CELEBRATE YOUR BIRTHDAY AT THE MUSEUM WITH YOUR FRIENDS
Do you want to celebrate your birthday in a different way? You know? You can come with your friends to the museum and do an artistic activity with jugs.
We will also give you a small gift to celebrate!
The Museu del Càntir de Argentona offers children the opportunity to celebrate their birthdays in a different way, doing a fun but at the same time didactic activity. Having fun decorating a jug but at the same time discovering the wonderful universe of jugs.
Days and hours
Saturdays from 11 a.m. to 12.30 p.m. or from 5 p.m. to 6.30 p.m.
Sundays from 11 a.m. to 12:30 p.m.
Activity content
The activity will begin with a guided visit, adapted to children, to the thematic exhibition of the moment. After the visit, the boys and girls will decorate their own jug using their imagination. The jugs are painted with brushes and once they are finished and dry, each child will take their own.
Optionally, the group may end or begin the celebration with a birthday cake (snack or breakfast). The museum will provide the infrastructure of tables, chairs and paper tablecloths and the food and drink will be borne by the group itself. If this option is chosen, the duration of the activity will be extended by half an hour.
Duration
1.30 hours (2 hours if the birthday cake is chosen)
Minimum number of participants: 10
Maximum number of participants: 15
Minimum age 5 years
Price
€ 8 per person (parents who want to do the guided tour of the exhibition will pay € 3 per person)
It is necessary to arrange the visit in advance !!!