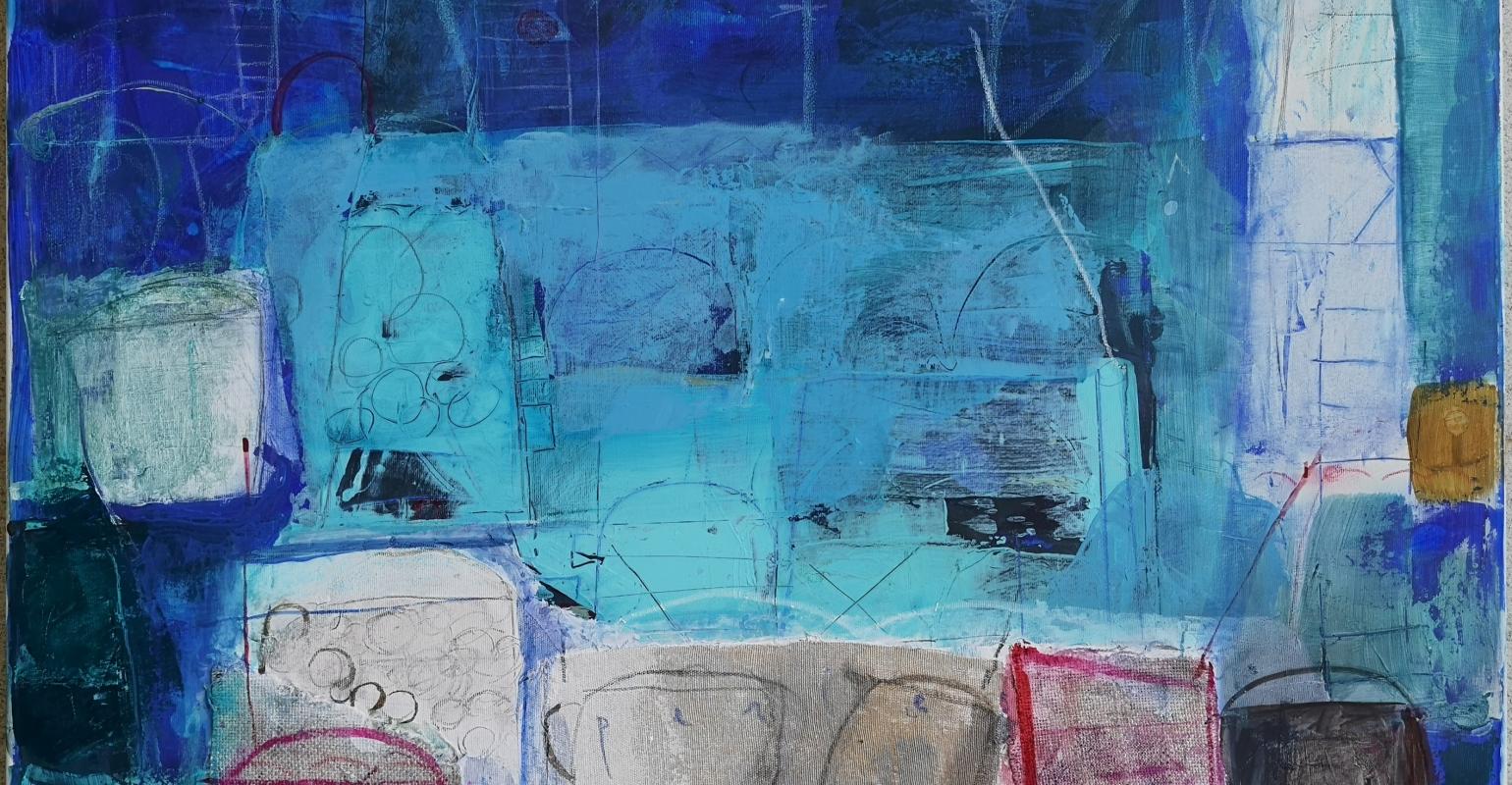 Marga Miret presents her latest pictorial work, where the ceramic objects of daily life take center stage
My creative process begins by looking inside, my experiences and landscapes. Paintings and drawings are often linked by memories of childhood, travel, summers, winters, smells, flavors and the importance of a place. The places and shapes become a symbolic and poetic language to express states and experiences.
They are still figurative works, with one foot in abstraction, where color and stains build the theme. I am also interested in the plastic subtlety of texture, line and calligraphy as a plastic language tool over and above the theme. Each drawing incorporates written words and integrated into the composition. Words I like how they sound or how they are spelled. Emotions, sensations, feelings and my inner world are the source of inspiration for my pictorial work.
In this exhibition I present a series entitled «Arqueològical», in which I have taken as a reference the artistic creation of the past, the forms created with the hands, ceramic objects of daily life, which belonged to people who used them in their day day and that are now in the showcases of museums around the world. The world of things buried in the sand or at the bottom of the sea like treasures waiting to be discovered.