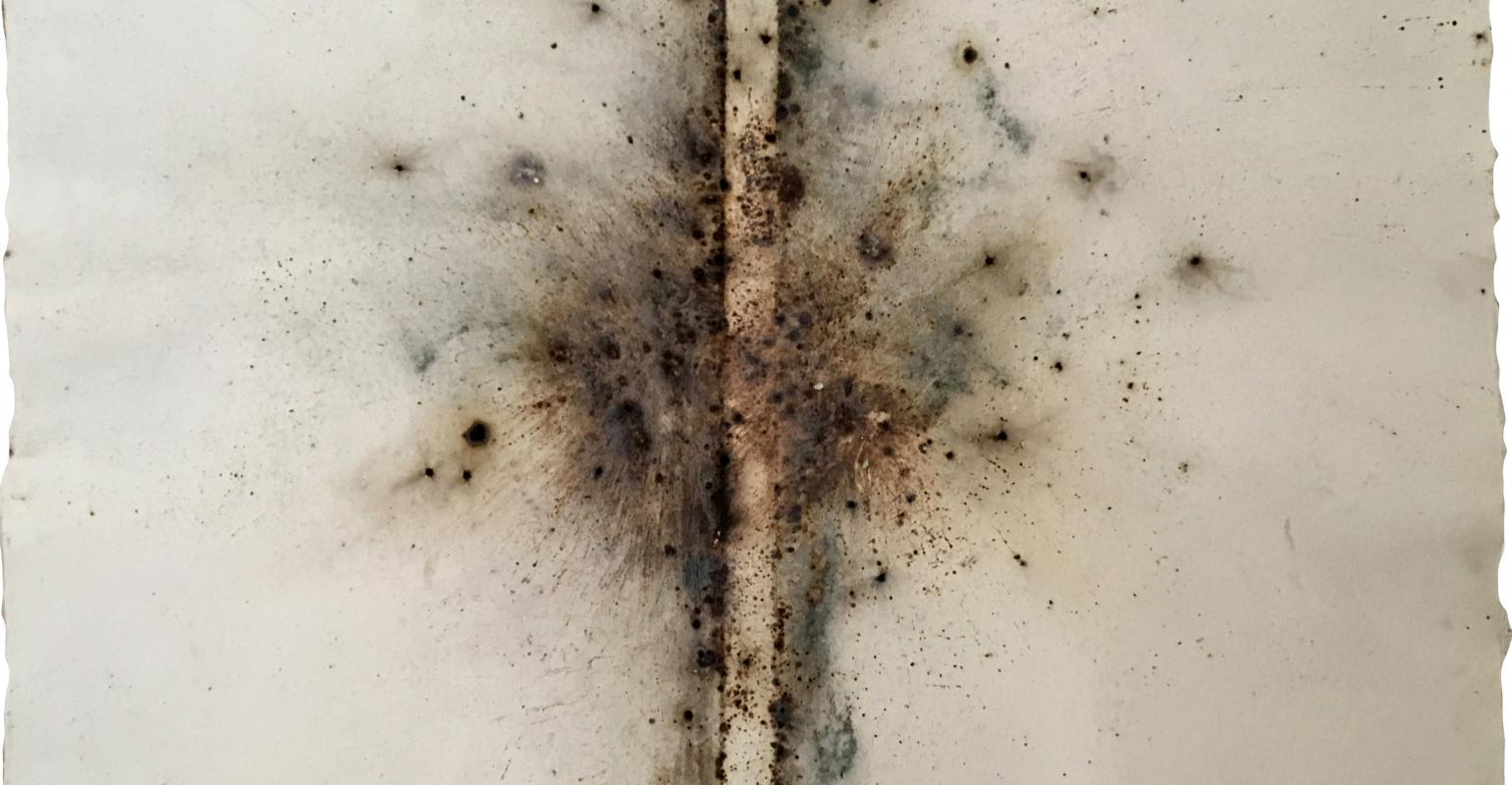 "With the desire to find new ways of expression, through old materials, old techniques and traditions, but perhaps not very common in the artistic field, we want to introduce gunpowder as a writing tool, to carry out a creative, experimental and research process in the graphic representation.
In this process, the different chemical compositions and the reactions derived from their combustion linked to the graphic results obtained on a surface are developed and analyzed. The resulting graphic elements are related to a whole conceptual world loaded with universal symbology, culture and popular tradition.
A world where fire, chaos, death and the origins of creation, become key elements, as well as the primitive forms of drawing: the line and the circle that allow us to understand and reflect on what the origins are".
Enric Punsola