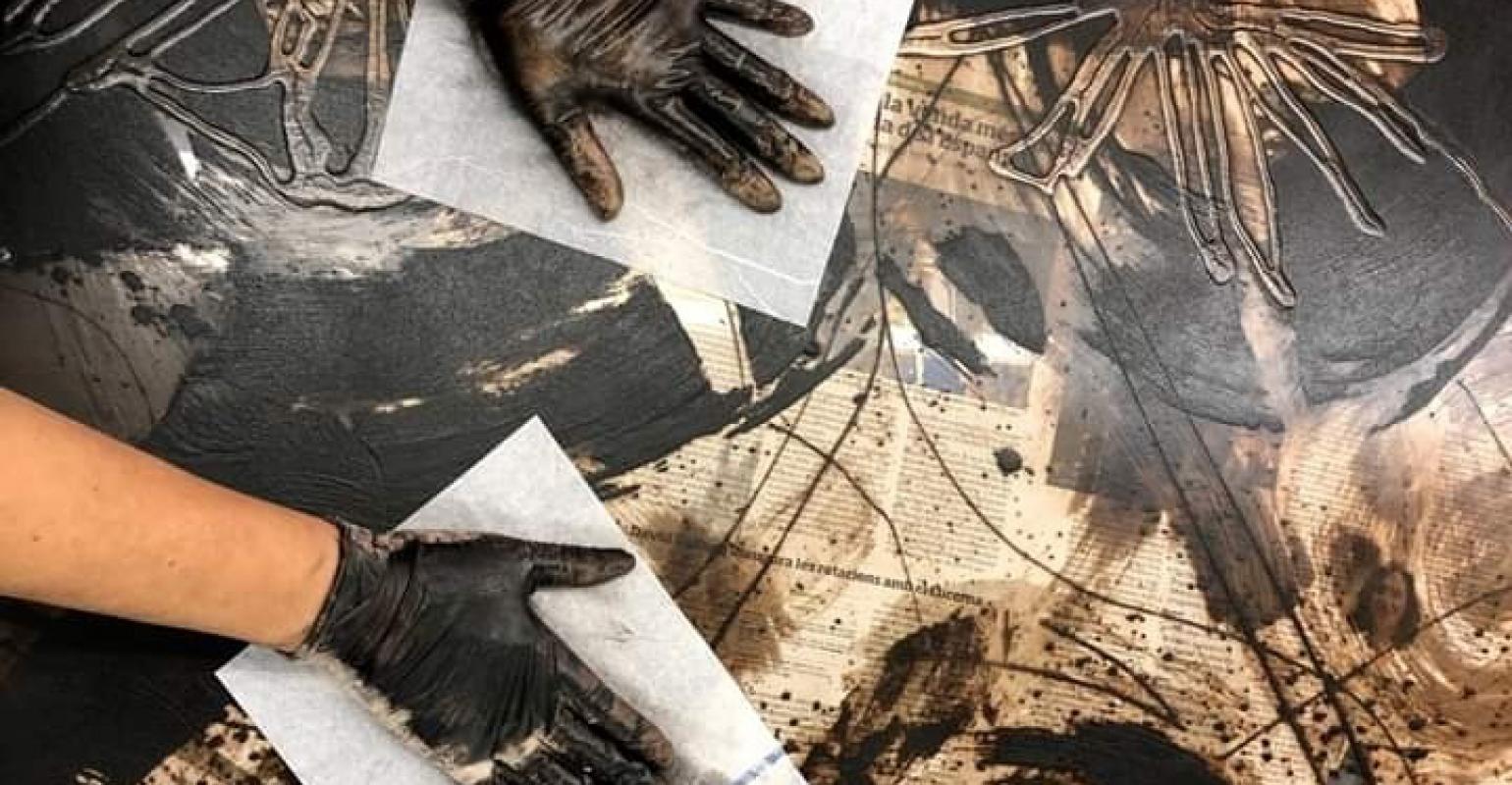 PROLONGED UNTIL JUNE 28th
Museu del Càntir exhibits the engravings of the collective Tarlatana 17
Tarlatana is a light, subtle cotton fabric. Its threads, weft and warp, often form an orderly, almost geometric, web. Other times warp and weft may appear irregularly, with different sizes as if each thread has its own life, turning the appearance of the fabric into something parched and untied. But the seemingly fragile tarlana is still strong, as the strands add together despite the different warp and weft directions pointing to different places.
The engraving is seduced by our collective. People who are part of it, we like to record and talk about engraving, to share ideas and to discuss them. Each one has his or her own preferences about different techniques, but as the strings of the tarlana we feel free with our works, our views, and our discussions. And at the same time, we feel like we are part of a fabric. Hence the name we have chosen: TARLATANA 17. The 17th refers to the year we created the collective.
The card is also an important piece when engraving. It does not have as much name as copper, dry tip, etching, torso ... but it is essential when cleaning the ink of the plate, thus allowing to intuit what the image of the stamp will be which will come out of the crook. That simple and that important.
The exhibition contains prints by: Carme Boleda, Carme Muñoz, Catherine Lorton, Cecilia Morales, Cristina Julian, Daniel Llin, Dolors Blesa, Eduard Huertos, Margarida March, Mercè Montserrat i Bartra, Montserrat Badia, Montserrat Brullet, Neus Soler, Ramon Llinés i Camps, Raymond Zorrilla, Sergi Rabassa and Teresa Oller.