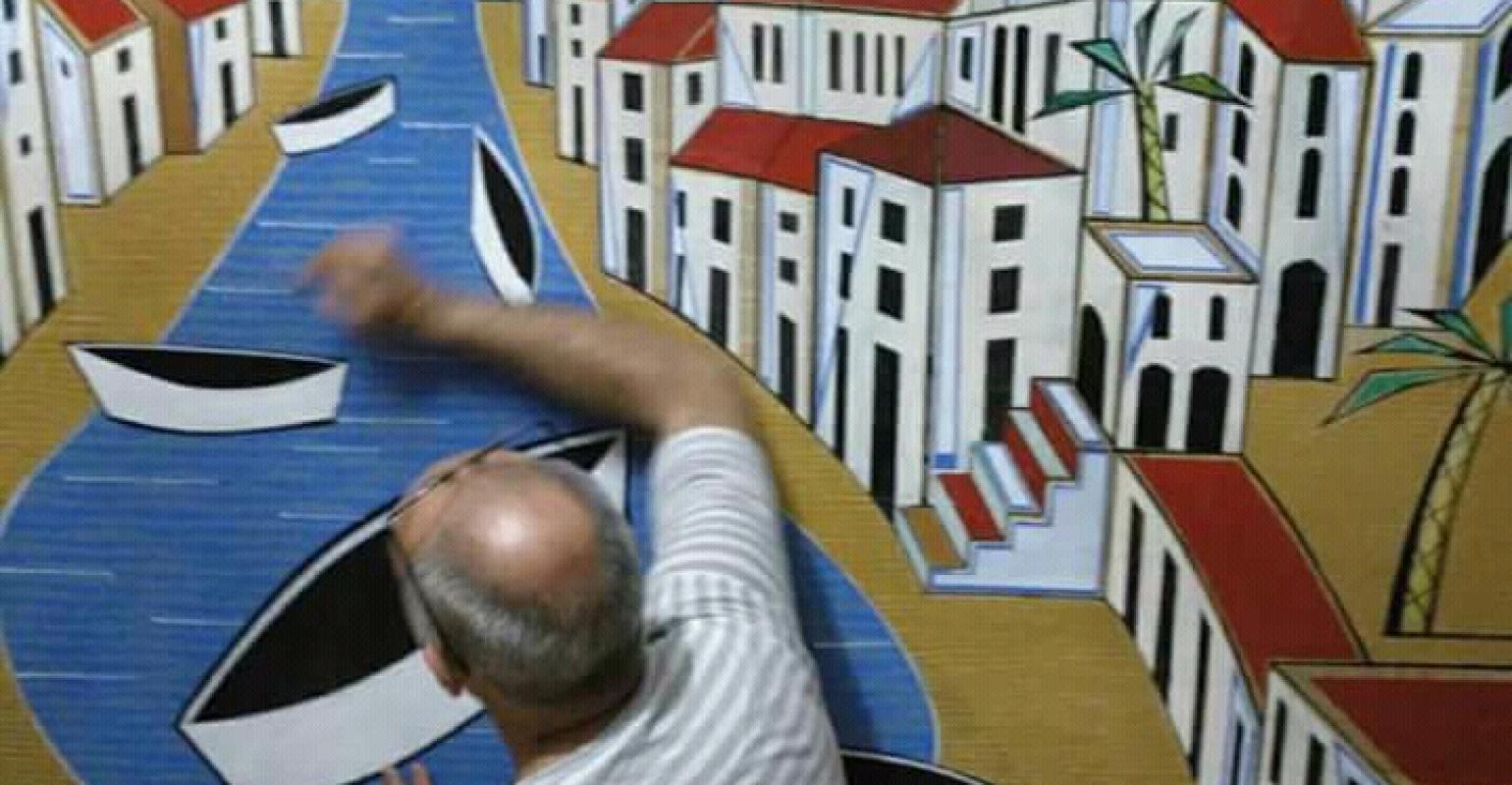 Live decoration of a giant jug: "Navigare", by the artist Rafael Romero.
Saturday, July 7 at 5 p.m.
Corner C / Gran - Bernat de Riudemeia
Collaborate: PANDO
The art becomes from my point of view a revolutionary activism towards a hostile habitat, unbearable for the human being, above all aggressive towards its moral and affective dimension. But, unlike other political and dialectical activism, dynamic and restless, this activism is much more subtle, silent, poetic, small and minimal. And it can not be calm, less effective. From my particular understanding, it is the art, metaphysical nature and nostalgia of transcendence, interpretation and taking of position of the individual with respect to the role that corresponds to develop in this world, and all this, progressive, evolutionary, slow, insistent, is a phenomenon of discovery , adventure of personal growth, experience "sine qua non" of learning.
My pictorial landscapes are scenery for a trip. The actors, constant and repetitive, swimmers, boats, seas, fish, littoral cities, metaphors and symbols of this adventure of living. Live, as a constant navigation, ... life as a treaty of navigation. "Living is not necessary, but sailing is necessary" as Pessoa defense. Surprisingly, life does not cease to be a metaphorical navigation, an authentic treatise of navigation where the being is a huge ship that crosses the oceans discovering universal phenomena, ... like, that all things are the same thing and that all Men are the same man.
Painting a giant pitcher in the Argillà context, International Ceramics Fair, is emotionally a suggestive great challenge, it is precisely adventure navigation and collective growth. In a festive context, of brotherhood of vitalism around the extraordinary world of ceramics, painting my imaginary will be a protest action full of blues and Mediterranean.
A cry to life and the creative spirit.
Rafael Romero
Artist
ACCIONES ARTÍSTICAS ANTERIORES
2017